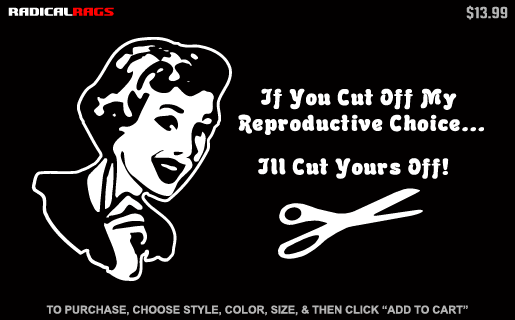 Anti-Choice Virginia Attorney General Ken Cuccinelli issued an opinion Monday that gives the Virginia Board of Health the power to implement hospital-like regulations on women's health clinics that provide abortion procedures.
According to the
Washington Post
, "In his seven months in office, Cuccinelli has sued the federal government over new health-care rules; waded into the national immigration debate, saying law enforcement can ask about immigration status; and launched an investigation into whether a former University of Virginia professor and climate scientist manipulated data to reach his conclusions about global warming." Add abortion to the list and this guy is has taken on every right-wing issue in the book! These are the same anti-abortion regulations Cuccinelli failed to implement as a state senator. However, now that he suddenly has the "unbiased" authority of attorney general, he thinks he can bypass the actual lawmaking process to get his anti-woman policies through!
If the Virginia Board of Health moves to enforce Cuccinelli's legal opinion (which is thankfully unlikely because a majority were appointed by VA's former governor, a Democrat), 17 of VA's 21 clinics might close because they would not be able to afford to make the required changes.
South Carolina has already implemented similar regulations to women's health clinics in their state. Target Regulation of Abortion Providers, or TRAP laws, are used by anti-s to drive up the cost of abortion through intentionally burdensome regulations in an attempt to cut off women's constitutionally protected reproductive rights. According to the
National Abortion Federation
, 34 states already have some type of TRAP law on the books. It's important that activists stay vigilant in their state legislatures to ensure that our constitutional reproductive rights are not circumvented through these purely political policies that seek to regulate only one type of procedure, abortion, above all else.