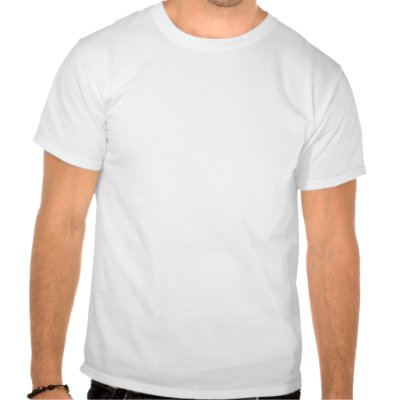 The American Medical Association's
Council on Science and Public Health
has released a review of reports on sex education from the past 10 years, and the findings are that abstinence-only sex ed is ineffective. (gasp!)


Stuart Gitlow, MD said that the review found that abstinence-only programs resulted in "no delay of initiating sexual activity, no reduction in the number of sexual partners and no increase in abstinence."
In fact, the rise of abstinence-only during the Bush years may have contributed to a rise in teenage parenthood. Centers for Disease Control statistics show that "the birth rate among teens age 15 to 19 rose to 41.9 per 1,000 live births in 2006 from 40.5 in 2005." This may seem like an insignificant change, but it becomes more worrisome when you consider that the rate "had been declining for the previous 14 years."


The
Washington Post
reports that John Santelli of the Columbia University Mailman School of Public Health conducted a study to determine why the teen birth rate has risen. His team determined that sexual activity is not on the rise among teens--but there has been a small decrease in contraceptive use.


There is hope that these statistics will change along with a changed attitude toward sex education brought about by Obama's administration. In his budget request to Congress, President Obama proposed replacing abstinence-only programs with a Teen Pregnancy Initiative. As one can guess from the name, this is a sex-ed program focused on preventing teen pregnancy--and while proponents of comprehensive sex-ed are relieved that this will be a giant step away from abstinence-only, they are concerned that the focus on pregnancy will detract from information on disease prevention and exclude LGBT issues.
RH Reality Check
writes that the Initiative "only repeats past mistakes and the vague direction given by the Administration leaves the program vulnerable to changes in the balance of power in Congress."

Looks like the new brand of sex ed might not quite earn the title of comprehensive. I wonder if the Obama administration is providing only "vague direction" in an attempt to bypass conservative opposition. I think it's time, though, for Congress to realize that a great majority of the public supports comprehensive sex ed. Maybe we need a new public survey to prove this--the last one conducted (that I can find with a quick Google search) was a 2006 study by the University of Pennsylvania that found 82% of adults support it. I'm guessing that percentage has only gone up in the last 3 years, as reports such as the AMA's are constantly showing the ineffectiveness of abstinence only. (If you want to help get this message through to Congress, check out FMF's campaign to stop federal funding of abstinence-only and to expose fake clinics!)

On a related note, the Washington Post is reporting on a program to prevent teen pregnancy
that has been around for years but is just now making headlines.
College Bound Sisters, at the University of North Carolina Greensboro, is a program for teen girls that pays each a dollar for every day she doesn't get pregnant. Participants have to attend weekly meetings, where a curriculum including both abstinence and contraception is taught. The program is small, with a max of 24 girls at a time, and only girls with older sisters who became teen mothers are eligible.

I have mixed feelings about this. Reports say some girls have completed the program with $3,000 saved for college, which is great. But monetary rewards (bribes?) for good behavior are a bit iffy--the goal should be to instill in someone the desire to do well for their own wellbeing, not for an external incentive. This program (and Obama's Teen Pregnancy initiative) concern me a bit with their focus on women's sexuality.

It's certainly important to recognize that teen girls are often face greater consequences, in the form of pregnancy, when they have unprotected sex. But programs that focus on educating girls risk giving the impression that boys are free from the responsibility to practice healthy behavior. If a program pays girls not to get pregnant, why not have a program that pays boys to not get girls pregnant? Sounds strange, right?


Photo credit: zazzle.com